Creating new momentum in autism research
The Black Empowerment in Autism Network gathered to discuss ways to improve autism research for minoritized populations and develop a mentorship collective for up-and-coming researchers of color.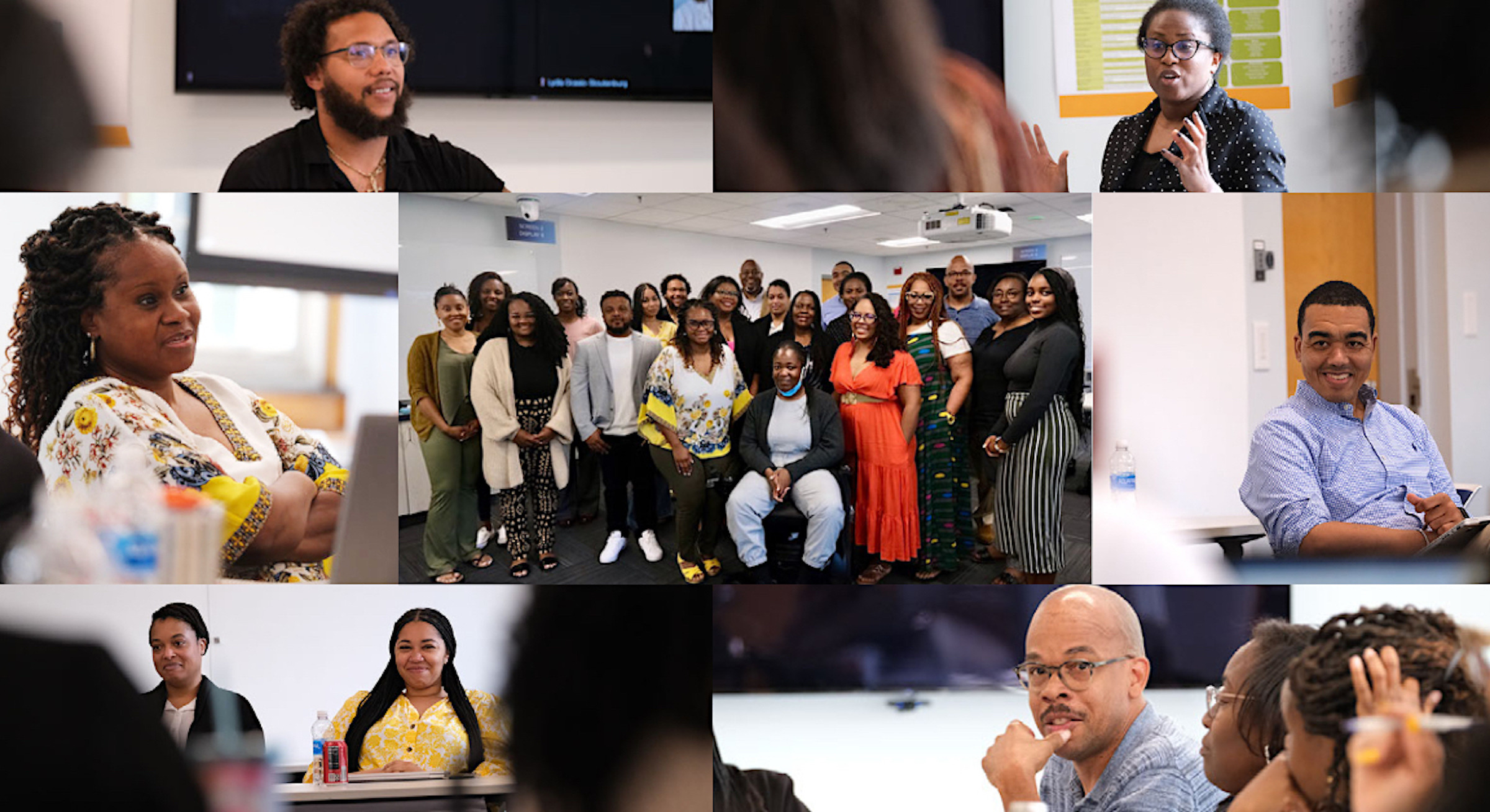 Carmen Caruthers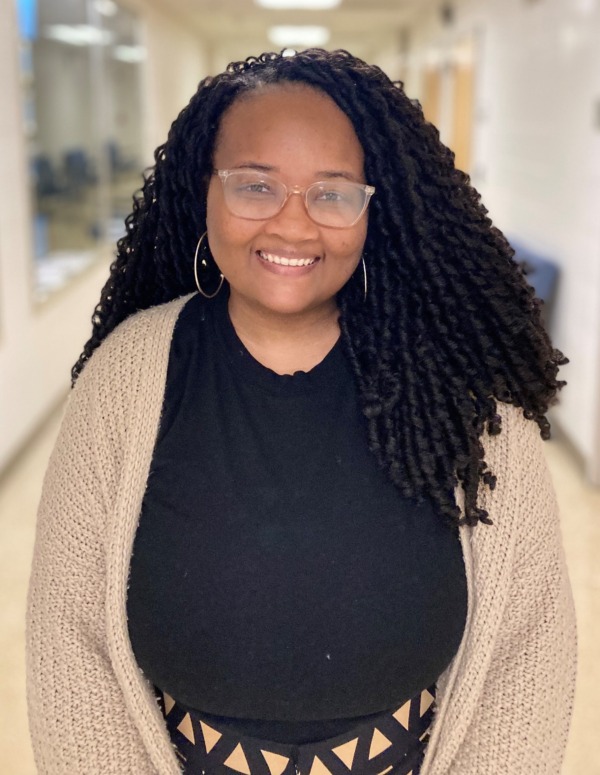 During each step of her academic and professional career, Carmen Caruthers ('20 Ph.D.), BCBA, a staff psychologist at The TEACCH Autism Program and a clinical assistant professor in the Department of Psychiatry in the UNC School of Medicine, has been mentored by a variety of individuals who invested in her development as a researcher and promoted opportunities for both publication and conference presentations.
As she continues to focus her research on the experiences of minorized families of autistic children, Caruthers also seeks spaces that enable her to advance her expertise and feel comfortable, supported, and validated in her experiences and perspectives. 
"When searching for my first faculty position, it was important to find a place that valued the unique perspective of Black autism researchers while also taking concrete steps to support their work," Caruthers said. "I found that place at the UNC TEACCH Program and have continued to expand my research experience by joining Christina Corsello's BFAST project as well as collaborating with other TEACCH faculty."
Recognizing the scarcity of research for Black autistic people, specifically Black girls and women, Caruthers hopes for the next steps within the network's tasks to consist of exploring research assessing how racial and gender differences in autism continue to expand the field's knowledge and capturing individual's lived experiences as they navigate diagnostic, intervention, and community systems.
"Groups like the Black Empowerment in Autism Network allow Black autism researchers to network with peers who we would not have otherwise met," Caruthers said. "These connections have the potential to facilitate novel research ideas, powerful research collaborations, and have greater influence in autism research and policy, which hopefully improve the lives of Black autistic individuals and their families."
Next steps for the Black Empowerment in Autism Network
According to Boyd, the network's next steps include focusing on community outreach and connection to groups already doing work to support and uplift Black autistic individuals and their families. In addition, the network aims to submit manuscripts and other written products that will allow them to disseminate their research ideas to the broader autism community.
See the full list of attendees: 
Ashlee Yates Flanagan, Ph.D., Postdoctoral Fellow, Center for Autism Research at the Children's Hospital of Philadelphia

Tracy McKinney Ph.D., BCBA-D, Special Education Assessor at the Department of Defense Education Activity

Brian Boyd, Ph.D., William C. Friday Distinguished Professor of Education in the UNC School of Education and interim director of the UNC Frank Porter Graham Child Development Institute

Jamie Pearson, Ph.D., Associate Professor of Special Education and Educational Equity, North Carolina 

State University

Ed-Dee Williams, Ph.D., Postdoctoral Fellow, University of Michigan School of Social Work and Assistant Professor, Boston College School of Social Work

Carmen Caruthers, Ph.D., BCBA, Staff Psychologist, The TEACCH Autism Program and Clinical Assistant Professor, Department of Psychiatry, UNC School of Medicine

Elizabeth "Liz" Drame, Ph.D., Professor and Special Assistant to the Vice Chancellor of Diversity, Equity and Inclusion, University of Wisconsin-Milwaukee

Tyi-Sanna Jones, Ph.D., Senior Consultant, It's A.Y.A. Independence

Trenesha Hill, Ph.D., Assistant Professor, University of Nebraska Medical Center

Oluwatobi "Tobi" Abubakare, Doctoral Student in Clinical Psychology at Indiana University

Jonet Artis, Ph.D., Postdoctoral Associate, New York University

Yolanda Keller-Bell, Ph.D., Associate Professor, North Carolina Central University

Elizabeth Morgan, Ph.D., Assistant Professor, California State University Sacramento, and Program Coordinator, University of California Davis Center for Excellence in Developmental Disabilities at the MIND Institute

Jane Paul, Ph.D., Director of Clinical Services, Excella Developmental Services and EDS Learning Institute

Nicole A. Telfer, Ph.D., Postdoctoral Scholar, UNC Frank Porter Graham Child Development Institute

Amber M. Davis, Ph.D., Postdoctoral Fellow, Johns Hopkins University

Jonte "JT" Taylor, Ph.D., Associate Professor, Penn State College of Education

Ifrah Abdullahi, Ph.D., Research Fellow, La Trobe University

Twyla Perryman, Ph.D., Assistant Professor, Department of Counseling, Higher Education, and Speech-Language Pathology, University of West Georgia

Marcus C. Fuller, Ph.D., Assistant Professor, Department of Education, University of Maryland Eastern Shore

Nigel Pierce, Ph.D., Associate Professor, School of Education, North Carolina Central University

Danai Fannin, Ph.D., Associate Professor, Department of Communication Sciences and Disorders, North Carolina Central University

Allysa Ware, Ph.D., M.S.W., Executive Director, Family Voices

Tahira Adelekan, M.D., Division Chief, Developmental Pediatrics, Dayton Children's

Torica Exume, Ph.D., Clinical Support Specialist, Center for Autism and Related Disabilities, Florida Atlantic University

Lydia Ocasio-Stoutenburg, Ph.D., Assistant Professor of Education (Special Education), Penn State College of Education, Penn State
Published from the UNC School of Education website